Crafters S7 Jan
These garden chairs were originally worked with centre cane, but Jan reworked them with a fine seagrass after cleaning and repainting the frames.
This cute little stool was re-seated with seagrass
The leather strips on this stool were re-homed for re-cycling, the frame was painted and re-seated with 'paper' rush, which is a two-tone twisted paper, made to look like rush. (cats love it!!)
This Arts and Crafts period stool was cleaned up and re-rushed. It sold through Country Market for a Christmas present in 2017.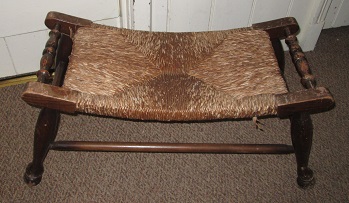 Sometimes, the idea of re-caning a large area is a little daunting! However, darning is possible. This Thonet bentwood rocking chair is not for sale, its Jan's pride and joy!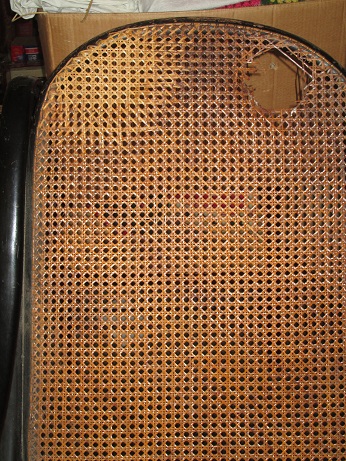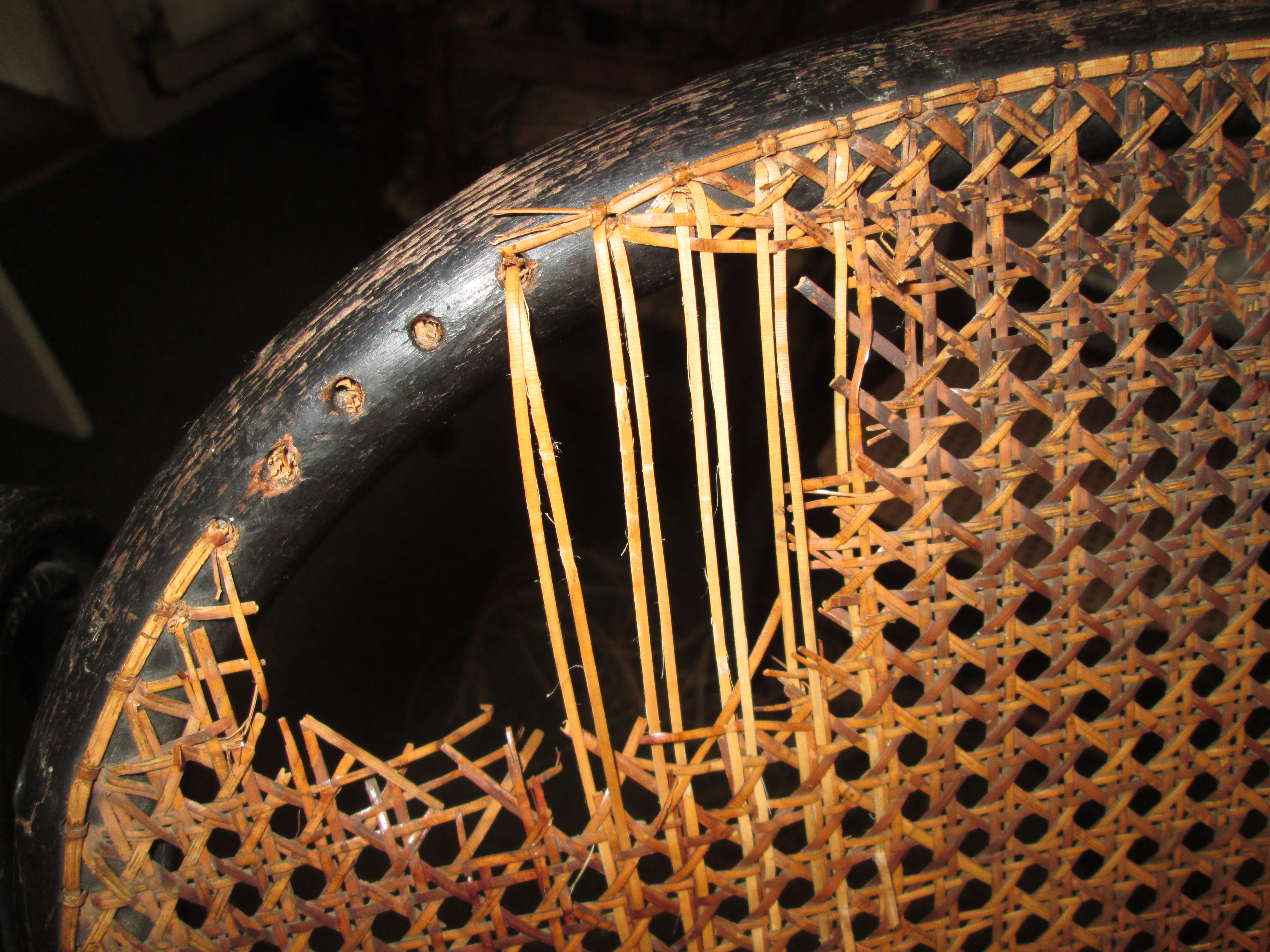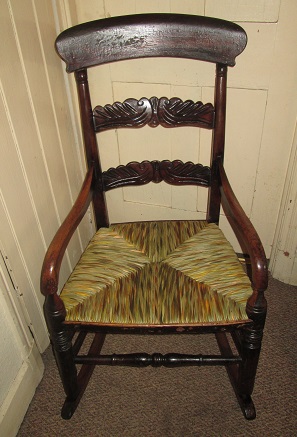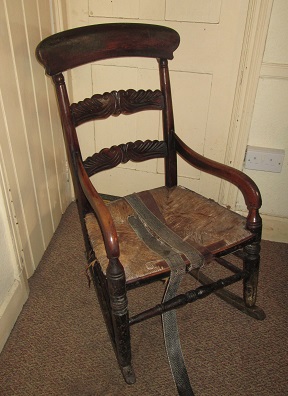 The old farmhouse rocking chair was moulding in an outhouse! It was brought back to life with a good clean and a new rush seat.
This little nursing chair is about 100 years old. Jan tried out a new pattern on the back, known as 'daisy chain'. The seat is worked in the '6-way standard', (as on the Thonet rocking chair)